Website designed by Pfpt Ltd © 2015 All rights reserved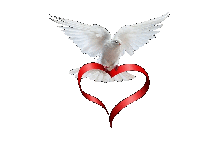 This page is designed to offer links to other helpful sites and further information on Spiritualism. If you have sites or information that you feel may be of use to our members please use the contact page and select webmaster and send us the details if we feel it will be relevant to our members we will try to include it here..
The SNU supports and has helped to unify around 350 Spiritualist churches and centres throughout the United Kingdom. It is also a good source of information and directory for other SNU registered church's around the United kingdom their website can be found here.
Are you looking for a certain spiritual book and cant find it, or just looking for a good place to get more books on spiritualism may be you should try The SNU Book store the best place to find spiritual books .
One of the biggest and best Spiritual festivals of the year normally takes place every May at the iconic Earls Court London, Established in 1977 the Mind Body Spirit events and festivals have offered inspirational events to soothe, cleanse and inspire your mind, body and spirit. For more information you can visit there web site here.
Are you interested in Spiritualism then The Arthur Findlay College. The Worlds Foremost College for the Advancement of Spiritualism and Psychic Sciences may just be for you, look here for more information.

Most Psychic Fayres have Aura camera's at their shows now, these camera's allow more people to see and experience there own Aura's….
Have you ever wondered how they work or what Auras are? why don't you pop over to the Aura Imaging website were you can see how they work and find out more about Aura's and how the effect us all.
Their website can be found here.